"Before I came (River State, Nigeria), I asked God a simple question, why am I here?.. I said God why? Cos I reside in the UK. Why did I receive an invitation to attend this meeting (Soteria Prayer and Worship Breakfast meeting)? The Holy Spirit said because there's somebody that needs encouragement. There's somebody that needs to stand on, somebody that needs to hold on and not give up.
And for others, you need the God that I serve; you need to understand His ways. You need to know He is not a fast food God. He's a God of process, and my testimony is a journey… sometimes you've heard something happened and miraculously things changed. Mine is not that way. Mine is a journey.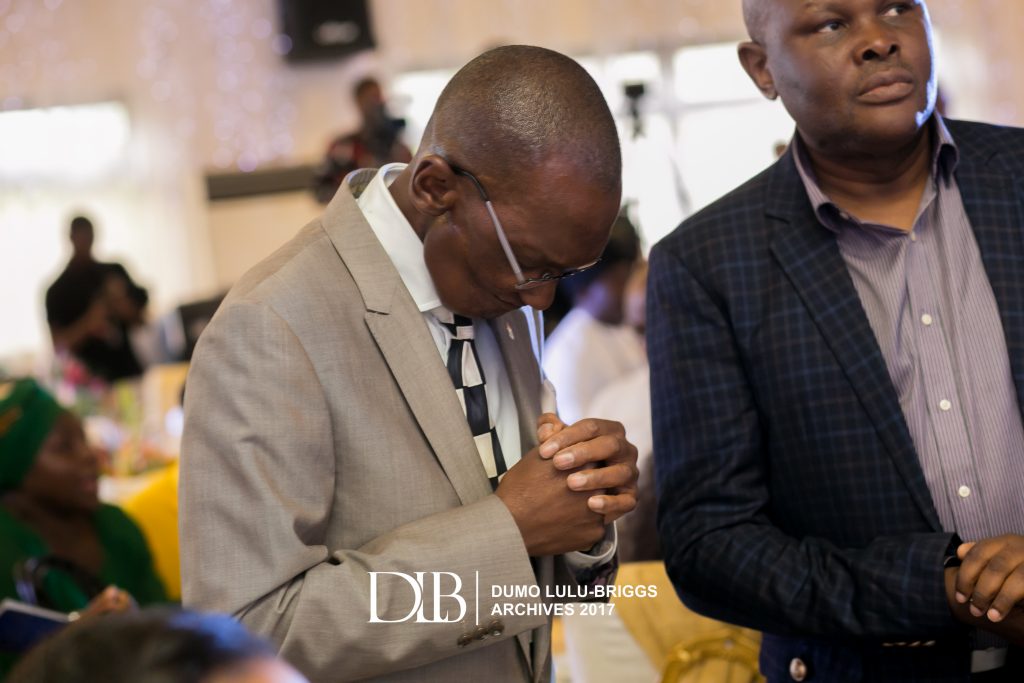 Who am I? Some of you know Pastor Nims Obunge. Some of you know my elder brother Professor Obunge. Some of you may know my twin brother, Belemina Obunge that is the regional pastor for Redeemed and Special Assistant to GO. My late father, Ambassador Obunge, represented Nigeria in many countries, so I grew up in Sweden, Rome, Ireland, England, Republic of Benin, etc. I've attended in excess of 18 schools; and I ended up at the London School of Economics after 5 A'levels. So, after working very hard, I got into the LSC and those of you that knows about the LSC knows it's a very competitive place. But I got into the LSC as a Law undergraduate; and started working hard the way I'm meant to work hard.
Easter, I was getting ready for my exams and I thought I had a toothache, and I went to the dentist but they couldn't figure out what was wrong and sent me to the hospital; and I had a biopsy where I lost a lot of blood. They couldn't still figure out what was wrong with me. Later on the doctor said to me 'Mr Obunge can we have a word with you?' And I said of course! Let's talk. And he said 'I don't know how to tell you this but you have cancer.' I looked at him and said cancer? And he said yes! And I said, ok! Apart from dying what's the worst thing that could happen to me? 'He said well, you may lose your jaw.' So again I looked at him and decided to go back and study some textbooks. Now because of the rapid type of cancer I had, I immediately started on chemotherapy and radiotherapy. That wasn't getting any better. This was in April 1983. Today is a special day because today (30th September 2017, coincidentally the same day that the Soteria 2nd  edition is holding) is my birthday, and it been 34years since I've been diagnosed with cancer. So… I had chemotherapy and radiotherapy. I lost a lot of weight (from weighing 60kg, I went down to 40kg), I could hardly talk and walk. Then, my parents were told in around September 1983 that if I am lucky, I have three more months to live. And they said, we don't think he will last that long but if he is lucky maybe 3months.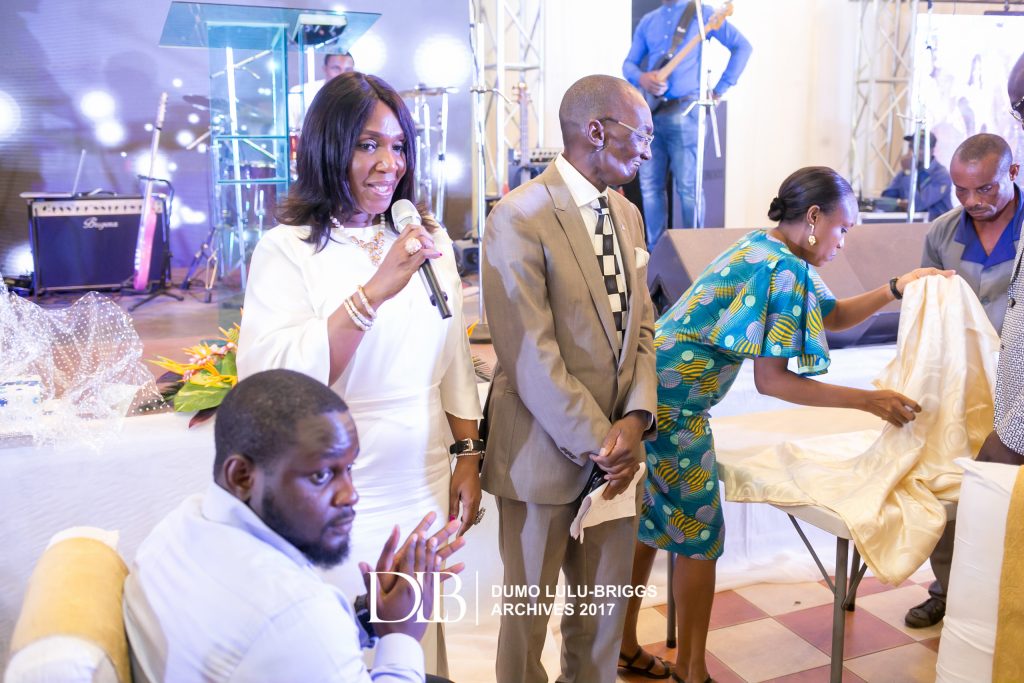 Redeemed Christian church of God had recently just started becoming active. Pastor Adeboye had just taken over. The first prayer meeting redeemed held in the UK was in my house. Pastor Adeboye would come to London to come and visit me. I couldn't sleep so he would put my head on his lap and just pray with me until I've slept then he would go back again.
To rewind forward, chemotherapy radiotherapy no way! Things weren't good; and no one told me that I was expected to die. One day I took my hospital file, (usually I was in wheel chair) they said go for a CT scan. They didn't know who I was. So I took the file to the hospital basement and read my file and they wrote there – 'terminal'. So I said, ok this people expect me to die. So, I asked myself two questions – one, do I really believe in God? Though I was brought up as a Christian, but did I really believe in God? And I thought about it. Yes I did! The second question I had to ask myself is that, did God perform miracles? I've heard people talk of headaches, that they had headache, they prayed, it went, but I've never met anyone who have been healed of cancer. And so I said, God, do you really perform miracles? And it's a hard question because in the hospital anyone that knows about oncology, you are surrounded by ill people and I look at them as ill, for me I was just there for a season. I thought about it and I said ok! God that reigns in the affairs of men, God that says call upon me and I will answer you, the God that says He's our ever present need, ok I shall believe Him. I said ok, God I do believe in miracles… but things were tough.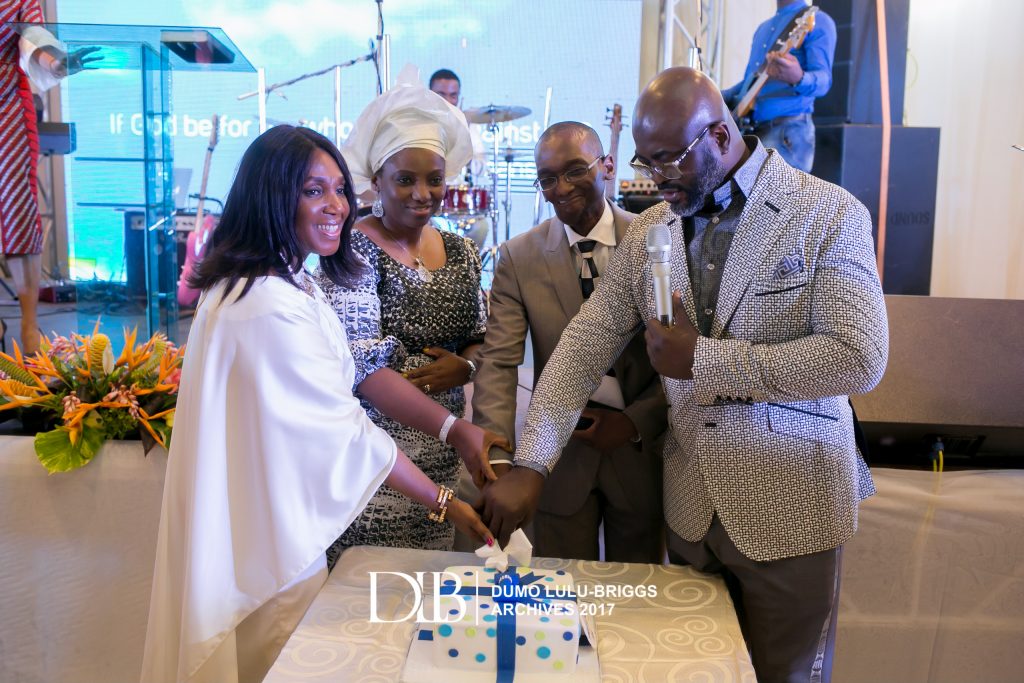 I woke up one morning and told my sister who was with me that look, I need to come back to Nigeria (because I was going to die that weekend) I just knew I was going to die. So we called the airline. They said if I was that ill I can't fly (Nigerian Airways in those days). And so we pretended that I wasn't ill. Meanwhile I hadn't walked for ages. The day I was to travel to Nigeria, we wrapped up my head (I had lost all my hair because of chemotherapy), wrapped up my face, I wore sunglasses. For the first time in months I walked unaided from the car park to the checking-in desk, nobody said anything; because we didn't want them to know I was ill. Then unaided I walked to the departure lounge, nobody said anything. Meanwhile you can imagine how my heart was beating in case they stopped us. No one said anything. As soon as I sat down in the plane my weakness returned. And I just knew, God has given me the strength to walk from the car park into the plane.
We got back to Nigeria and Redeemed Christian Church of God used to have their headquarter in Ebute-Meta, and since I got there, the GO looked at me and in his characteristics manner laughed. He just looked at me and said ok! Let us see. I went to redemption camp and I stayed there for quite some time; and what did they do? Every 4hours we prayed, 24 hours a day. No medicine. GO would pray over hot water and olive oil, they would use it to clean my wounds. From 1983 – 1985 puss was coming out of my face and the tumour just sticking out. For two years, until my face completely disintegrated. And this thing I tell you is a journey. My testimony isn't instantaneous.
I had one challenge – I needed to go back to the university and no one could understand this. I had entered the LSC and this thing (ailment) was wasting my time. So after two years, I persuaded my father, look, let me to go back to England. My father eventually let me come back and I got back to the hospital, and they looked at me and said "why are you alive?" And I said because we prayed. They said "no no no! What African medicine did you use?" I said Arh arh! We prayed. I called up on God and He healed me. And they said ok! YOU NO LONGER HAVE CANCER but your face has been destroyed completely.
When you look at my face what I call it are scars of battles. To have a testimony you have to have a test. To have a testimony there has to be a challenge; and that is what the testimony is. The testimony is when you've gone through challenge and you come through, and my testimony is the fact that I'm here today. My testimony is that I have surgeries and that's an interesting thing. They cut my chest in half and sewed it on to my face. And yet all through that process God kept me."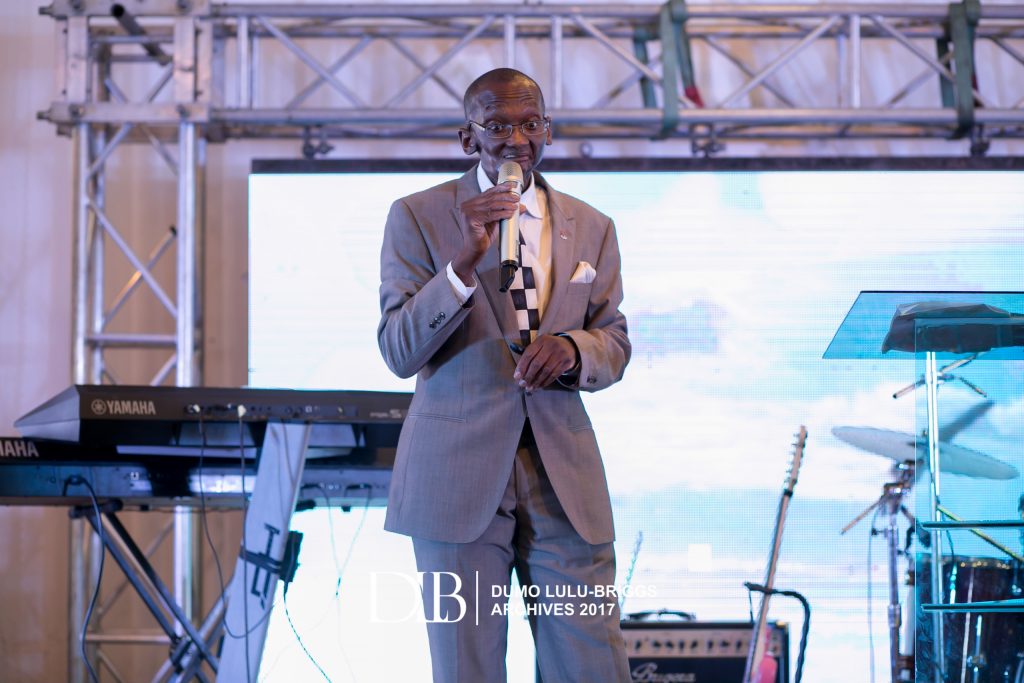 However, I still had another problem – I needed to go back to university. And I said to my consultant, look, can you kind of and hurry up because LSC has kept my door open and I want to go back to study. They looked at me and said this man doesn't understand what he is going through. For psychology reasons you can't go back. So they called my father and explained everything to him; and my father came to me and said "Ase, look, the doctors are saying how can you talk about university when you are so ill." And I smiled to my father and said, tell them to do whatever they need to do because I have to go back to university. So my father said to my consultant, you know what he told me, I told him but this is what he has said…. The consultant said ok, let us work with him. To the glory of God, I think I have an excess of 9, 10, 11 operations. I've lost count. But all through my process, that is how I did my law degree and my last test at one of the most challenging universities in the UK.
Another testimony is that, when it was time for my final exams, I said to God pls, you know I've gone through a lot and even if I get a 3rd class you know we'll understand, let me just pass. I missed a 2:1 by a few marks, and then I said to God, God you should have known that I was joking, you should have given me a 2:1. Though I said 3rd class but sometimes don't take me seriously. That again is another testimony.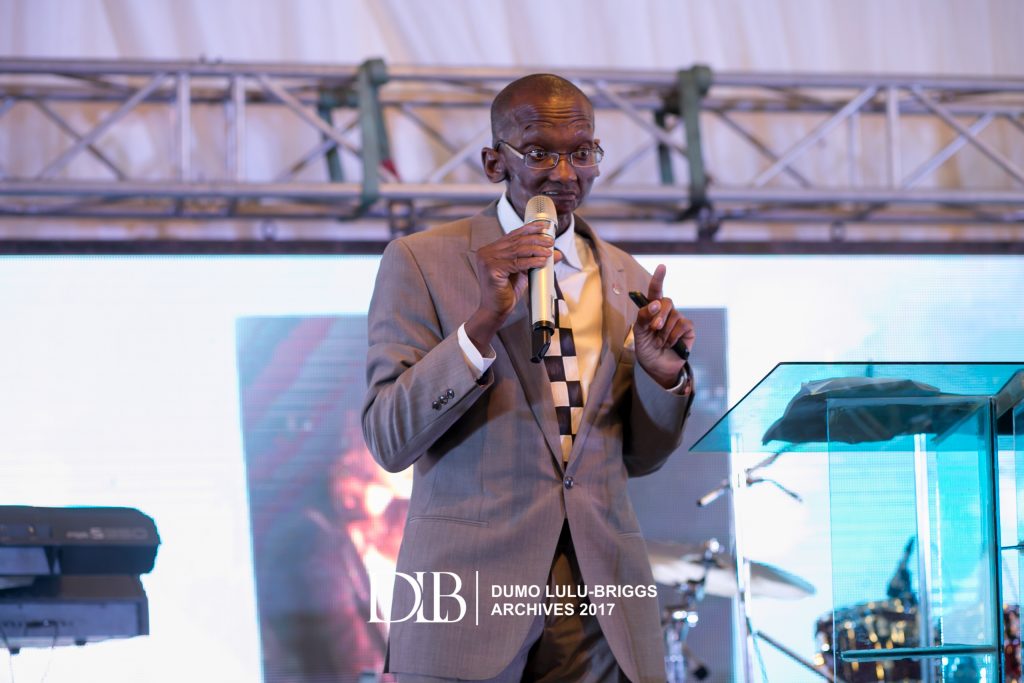 The last bit to my testimony is that, my doctor said ok, "Ase, do you want to have children?"And I looked at him, I knew what he was talking about; because when you have chemotherapy, chemotherapy destroys the good cells. Nowadays, if you are going to have chemotherapy as a woman, they would take your eggs and freeze it, as a man, they will take your sperm and freeze it. In my days because of how fast everything happened and because I had 3 months to live, the last thing I was thinking of is having children. The doctor said "Ase, do you want to have children?" and I knew what he was up to. So I said ok… if I want to have children, when I'm ready I will have children, and I left it that way. At the moment I have two children – a 10yr old and a 7yr old.
Apart from the fact that there's no logical reason why I'm alive today, apart from the fact that inspite of everything I did my law degree, I did my masters, inspite of the fact that I shouldn't have children, God that I serve, the God that I know, the God that said with Him all things are possible, and that is the God that I want you to know. The Holy Spirit has said someone in here needs to be reminded about who He is. Those of you that do know Him, He's the God who reigns in the affairs of men. There is a God who said I will never leave you nor forsake you. There's a God that you should call upon, I don't care how long it is. Some miracles just happen like this. Some miracles take time; and If ever you are thinking that God takes too long, think about me.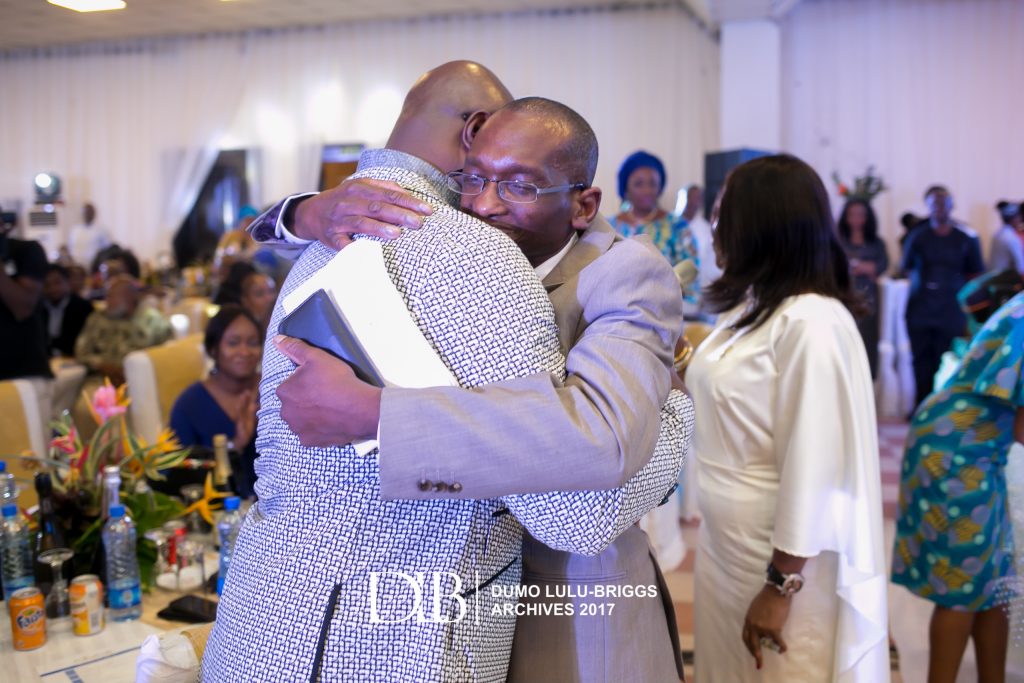 My brothers and sisters, in the testimony I'm giving you today, I'm not telling you that it was easy. I'm not telling you that when you call up on God immediately He's going to answer you. I'm not telling you that there won't be anguish, there won't be pain, there won't be difficulty, I'm not telling you that there won't be times of loneliness because I have experienced all that; but yet I know one thing, even on my worst day, even when I don't feel like praying, even when I don't feel like singing, I know that there's a God who reigns in the affairs of men.