Chief O. B. Lulu-Briggs Kalabari Cultural Day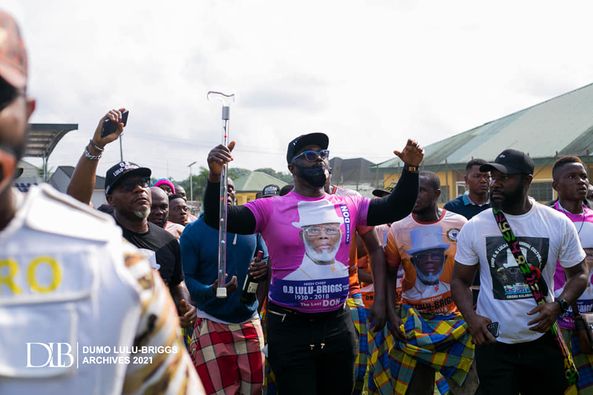 I will never get tired of celebrating my father because I know for sure that he lives in our hearts. His marks are indelible and his great legacies, incontrovertible. My beloved father brought honor and respect to his family and we can't thank him enough for his sacrifices.
He loved humanity and his community. It therefore makes sense to make his memorial ceremonies about the people. The Chief O. B. Lulu-Briggs Kalabari Cultural Day that we have started will always serve as an important avenue to advance community love, strengthen social harmony and inspire greatness by discovering talents and building capacities.
I am most grateful to everyone who one way or another contributed to the success of this maiden edition. We will ensure continuity and favorable modifications with time in line with basic social needs and dynamics.
Keep enjoying the best of the season. Happy new year in advance my dear people.