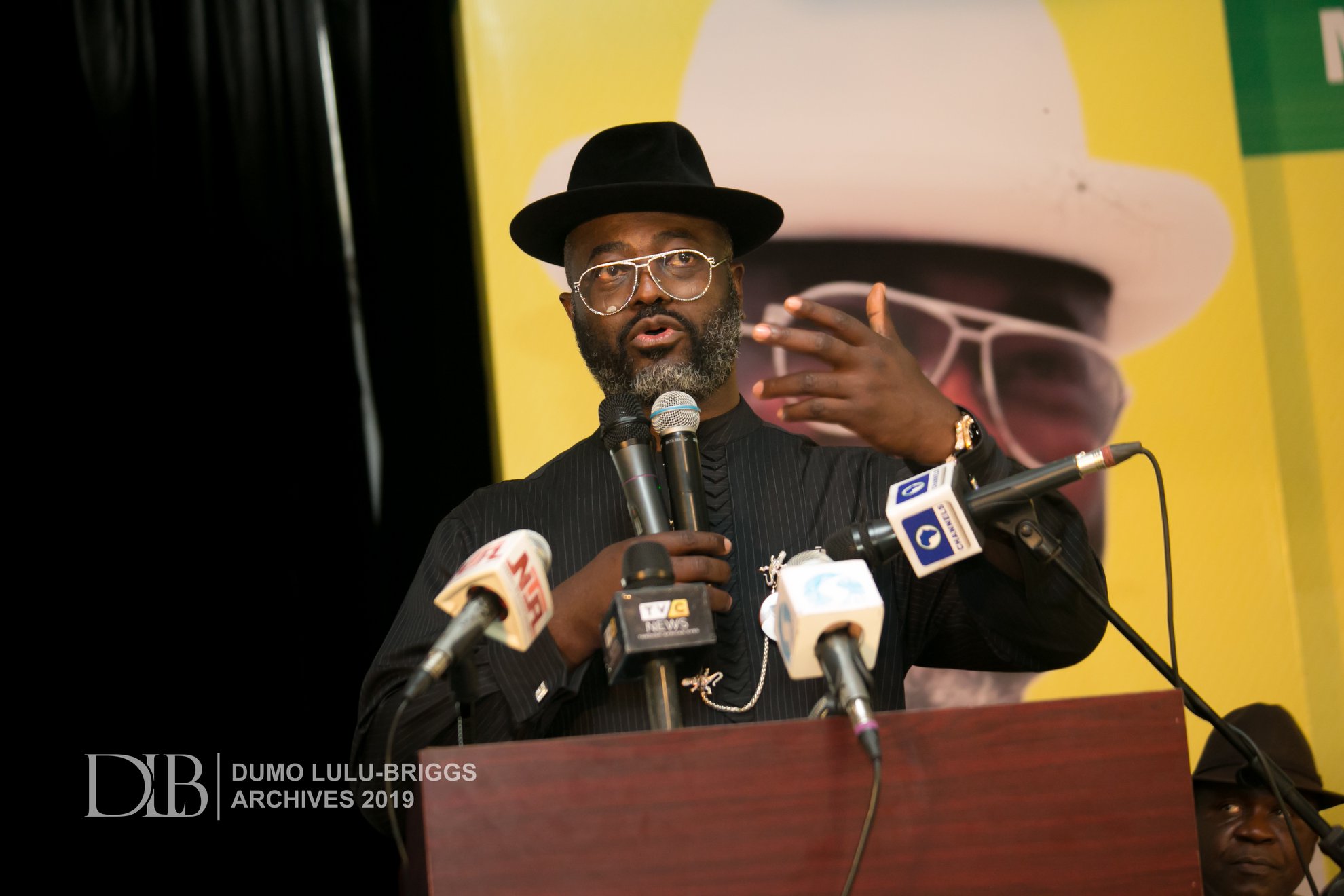 I lack words to express how I much the joy I feel for the great day that came and ended with complete success. I am most grateful to the National leadership of my party, the Accord Party for the high profile representation which was led by the national chairman himself; Mr. Muhammad Nalado. I am encouraged by the great words of my state Chairman, Dr. Nnanna Onyekwere, and the strategic inputs of the entire party executives and various Directorates who were fundamental instruments to the successful outing. I thank my spiritual fathers, the Royal Highnesses; my most Distinguished Elder Statesmen, for their patience throughout the event. I extend my heartfelt gratitude to Rivers women, Captains of Industry, Respected Political Leaders and Leaders of Civil Society Groups.
I hail the spirit of Nigerian students who appeared in various clusters: NANS, Izon Students, NURSS, NUIS, NUOS, NUES, Orashi Students, etc. My deepest gratitude goes to my special friends, the physically challenged who came out in their numbers and presented a paper with instructive details about the plight of the community of persons living with disabilities in Rivers State.
The press really made the day interesting and fruitful. Indeed, I appreciate the services of Channels TV, TVC News, NTA, WAZOBIA FM, Rhythm, Today Fm, Nigeria Info, and other stations that were represented. I say a big thank you to the Communication Directorate of my Campaign Organization, my Media Team and all Social Media influencers who were present and offered correspondent services. I pray God to bless you all.
Let me restate the call on all Rivers people to stand up and make their PVCs count. Let us put an end to the era of governments that maltreat its own people. Let us mould a prosperous future for Rivers State together.
The torch has to pass to a new generation of Rivers people whose common enemies are hunger, disease, illiteracy and tyranny. Let the year 2019 be a turning point.
Let one, reach one; Let one, tell one; let one, bring one and together we shall liberate Rivers State. So help us God.