WE WILL MAKE RIVERS STATE THE ENTERTAINMENT HUB AGAIN
Rivers state is indeed richly blessed with talented young men and women whose creativity continues to astonish and thrill us whenever they perform and that was exactly what happened on Saturday March 3rd 2018, in the company of some of the finest musical talents produced by Rivers state, who have graced the Nigerian music industry with their talent and creativity.
The event was the Gospel Reggae musical concert tagged: "TO HIS GLORY" which held at the Atlantic Hall of Hotel Presidential, hosted by my good brothers Eugene Abels and Komboye Sinclair and my beautiful sister Hilda Dokubo. The objective was to kick-start a musical revival geared towards showcasing the rich musical creativity and talents that abound in Rivers state and indeed re-ignite the creative flame which had made Rivers state the musical and entertainment hub of Nigeria many years ago
The show was an event that brought together the creative talents and musical excellence of our sons and daughters of Rivers State who decided to celebrate and praise God through a Reggae gospel musical song which featured 16 home based Artists including Big Mozy, Afy, Ujay, Karina, Pacino, Smythikal, Tyfyne, Tonye, Push, Daddy-West, as well as Nelia, Iro, Entity, C-Strokes, Ibiso and Dantonio, all of whom came together to render a pulsating and rhythmically beautiful 16 Songs package, praising God Almighty, in the Reggae style.
The event once again reaffirmed my belief and conviction that Our dear Rivers state is made up of beautiful and wonderful people and we have talents and creativity flowing in abundance, especially in our young people.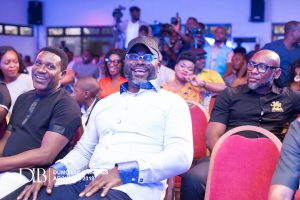 I have always felt that there is something that has been missing in all our ministries. When you go to church and get healed, it is for your benefit. When you hear the Word it is also for your benefit. But when you praise God, that is for God and to Him be all the Praise and Honour. There is nothing God cannot do and the only thing He expects us to do for Him is to praise Him.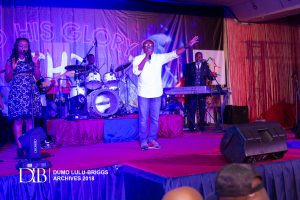 The event tagged 'TO HIS GLORY' is a faith based project that began with praising God, therefore the objective of the project shall be met. There is nothing that cannot be achieved, once you bring faith into it and believe that God can do it.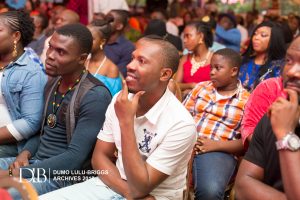 It is said that the faithful see the invisible, they believe the incredible and receive the impossible. Impossible is but a word, and with the event of Saturday March 3rd, we have begun to demonstrate that nothing is impossible.
The whole exercise was intended to bring back the glory of Rivers State. We were once known as the people of hospitality, the people of creativity, but sadly we are beginning to lose all of that, so I am happy that we are finding our way back to God and our state, with an event like this.
We will continue to assist and encourage the talents and creativity of our young people at home, support the efforts to create a conducive environment to bring back our creative talents who are now thriving in diaspora and make Rivers state the entertainment hub of Nigeria, once again.
To His Glory, Hallelujah! Hallelujah, To His Glory!