COMMISSIONING AND HANDOVER OF AUSTIN AVURU DEPARTMENT OF GEOLOGY BUILDING COMPLEX UNIVERSITY OF NSUKKA
It is no news anymore that Chief (Barr) Dumo Lulu-Briggs never leaves any project uncompleted as yesterday June 28, 2017 one of his companies Platform Petroleum Group commissioned and handed over the AUSTIN AVURU DEPARTMENT OF GEOLOGY BUILDING COMPLEX at the University of Nsukka, started December 2015. 
Platform Petroleum Group is an indigenous Oil and Gas Exploration and Production Company, with a Corporate Social Responsibility program which cut across Nigeria as a whole, having core focus on the educational sector, student empowerment by the way of scholarships, skill acquisition, infrastructure development, etc.
The commissioning and handover of the grand structure, encompassing well-furnished and equipped classrooms, ultramodern laboratories with equipment, offices, museum, conference hall, and workshop, was graced by the Honourable Minister of State for Petroleum, Emmanuel Ibe Kachikwu, representative of the honourable Minister of Education, the Vice Chancellor and other authorities of the university including the students. The completed building was officially handed over to the university by the Chairman, board of directors of Platform Petroleum Group of Companies, CHIEF (BARR) DUMO LULU-BRIGGS.
This show of belonging and humility is a true reflection of the Chairman, Chief Dumo Lulu-Briggs, whose prolific hands of charity has always been very visible in education and youth development even in his State, Rivers State; from scholarships grant, sponsorships of major surgeries locally and abroad, to performance awards to outstanding students. This was evidence in his last birthday at the Township Model Nursery and Primary School in Port Harcourt. Such exemplary actions is recommended to all other men of great wealth across Nigeria as well as big companies.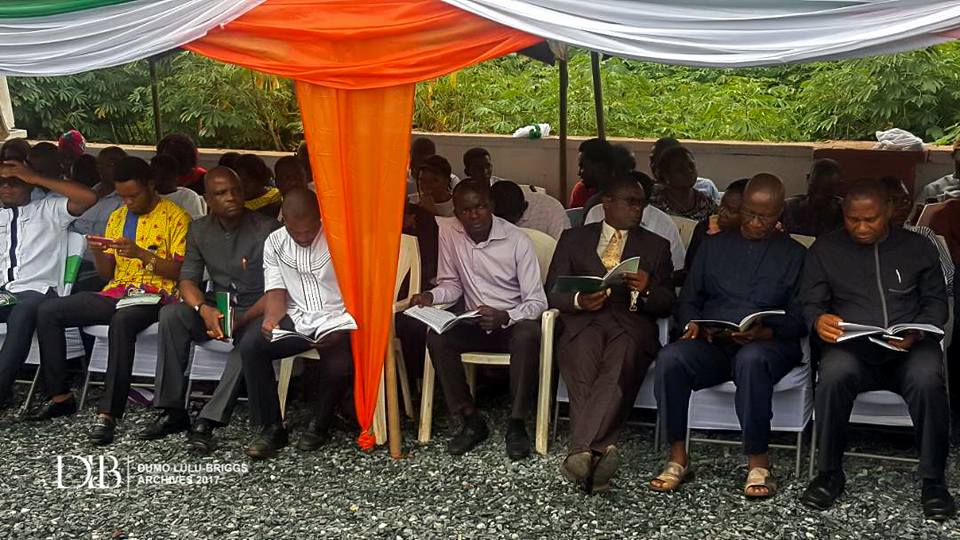 We applaud and say a big THANK YOU to Platform Petroleum Group of Companies and Chief (Barr) Dumo Lulu-Briggs for this grand edifice and your interest in education and the future of Nigeria.
– DLB MEDIA