DUMO LULU-BRIGGS LAYS YOUNGER BROTHER TO REST
THE MOMENT OF TRIBUTES AS LATE TUKUMAYE WALTON ORUBIBI JOURNEYS HOME TO MEET HIS MAKER
It is an old saying that the living must bury the dead as a final mark of honor. And yes we know that the six feet below is not a prison to the soul, but to the earth must the body return. And so in fulfillment of this, friends, well wishers, business and political associates of Chief Dumo Lulu-Briggs joined him and his family to the city of Abonnema in the Kalabari Kingdom to pay the last respect to the departed Tukumaye Walton Orubibi, younger brother to Chief Dumo Lulu-Briggs who passed on in the month of March 2018.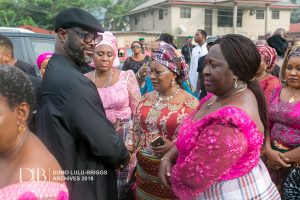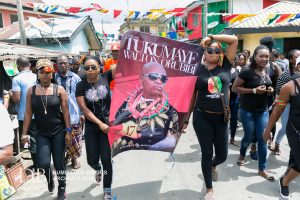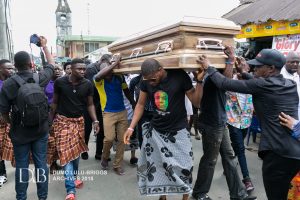 In his tributary speech, Hon. Dakuku Adol Peterside, DG NIMASA, made a faith declaration that though Tukumaye is gone, his exit does not translate into hopelessness. "It's a period of mourning and not of celebration because our brother Tukumaye Orubibi passed on at a very young age. He left responsibilities to his elder brother a distinguished proud son of Rivers State; someone who is accomplished in every sense of the word; someone who has become a role model to young people; our brother and friend Chief Dumo Lulu-Briggs. We condole with you. I have had that unfortunate experience of losing my younger brother when he was in his thirties; so, I can slightly feel how you feel. But one thing you can be sure of is that you are not alone. So many persons share in your pain, we share in the pain of the family; and you can be sure of our prayers. And for the rest of the family and friends of the family, you have lost a son, one that represented hope for the future but his passage doesn't mean hopelessness, it simply means the beginning of a new chapter. Nothing takes God by surprise, Tukumaye has gone to be with the Lord but God will open new doors; God is going to raise new generals in the family. – DAP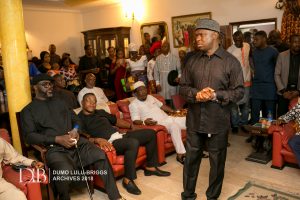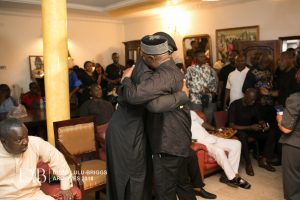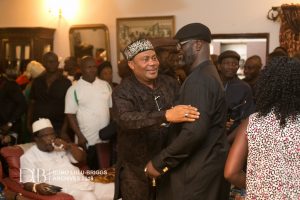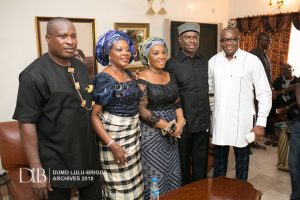 Speaking on behalf of the Old Port Harcourt Friends, Amb. Idaere Ogan presented the association as one that was born out of love, commitment and loyalty to friendship, and described Chief Dumo Lulu-Briggs as a critical member of the Association who has successfully introduced those core elements of love, selflessness, commitment and loyalty to friendship to Rivers politics.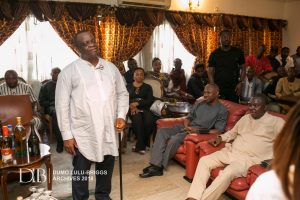 Also speaking at the funeral gathering was Rt. Hon. Pastor Iyke Oji, chairman Grand Rivers Alliance. To Chief Dumo Lulu-Briggs he said: "we deem it incumbent to pour upon your wounded bosom the balm of brotherly consolation, we use you as a point of contact to the rest of the family; that the Almighty God will grant you the fortitude to bear the irreparable loss. Once again, on behalf of your numerous friends home and abroad, we say take heart."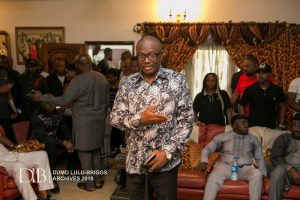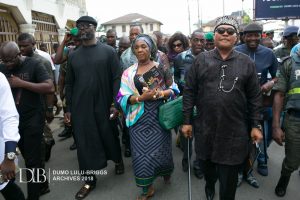 Speaking on behalf of the party leadership, Chief Emeka Beke, Secretary of the All Progressives Congress Rivers State, deeply condoled with Chief Dumo Lulu-Briggs while describing him as a man who has added so much value to the party; "Dumo! You have added so much value to our party; be rest assured that we are with you at this time of grief. Burial is the best that we can do for the dead. May his soul rest in peace and may God see you through and bless you."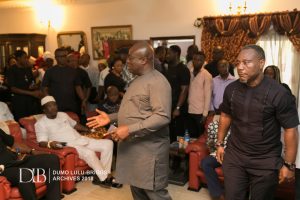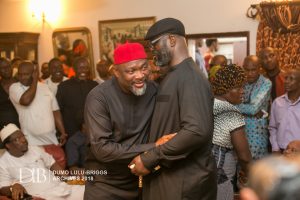 Hon. Mrs. Maureen Tamunor who spoke on behalf of Her Excellency Dame Judith Amaechi encouraged Chief Dumo Lulu-Briggs to be strong and take solace in the fact that God knows everything.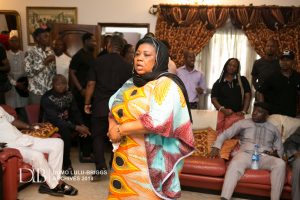 Responding, Chief Dumo Lulu-Briggs said among other things: "Tukumaye and I shared a very special bond; reason been that both of us were brought into this world by a woman who labored so hard but never had time to enjoy the fruits of her labor. My mother faced the ill luck of losing her children about five of them but God didn't abandon her; she gave birth to me and I was named Dumo which means 'Life'. Until his passing, I and Tukumaye were the only surviving sons of our mother; so, all that she had, she gave to us. As much as she gave to me, she gave Tukumaye even more. I used to say to her Tukumaye is your son, and I am your friend. She loved me so much so you can imagine how much she loved Tukumaye. If my mother were alive today, she would probably be struggling to have a space in the same casket where my younger brother is. That's how much she loved him. Through Tukumaye a lot of people learnt to love and give selflessly; perhaps that was the message he came to give to us; the message of love, selflessness and sacrifice. I'm sure he is in a better place; may his soul rest in perfect peace."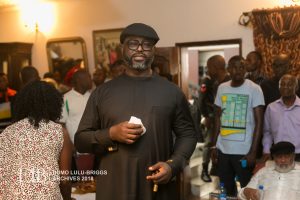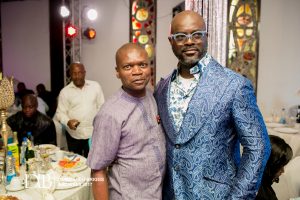 GOODBYE TUKUMAYE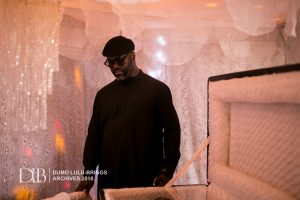 We pray the Almighty God to bless everyone who supported the family one way or the other during this period of grief.