As the realities of the failures and inability of the current administration to deliver on promised dividends of democracy, many Rivers people are already clamouring for the APC and Chief (Barr) Dumo Lulu-Briggs (DLB) to emerge and change the status quo.
A political group, Concern Rumuekini Foundation Forum (CRFF) made this assertion when it paid a solidarity visit to Chief Lulu-Briggs at his office in Port Harcourt.
Leader of the group boasted of twelve thousand voting strength in Ward 15 of Obio/Akpor Local Government Area of Rivers State, Mr. Nwoha Boniface Obinuchi said the visit became necessary as the people have lost confidence in the current government's ability to rescue them from insecurity with killings, beheadings and kidnappings becoming recurring events in recent times.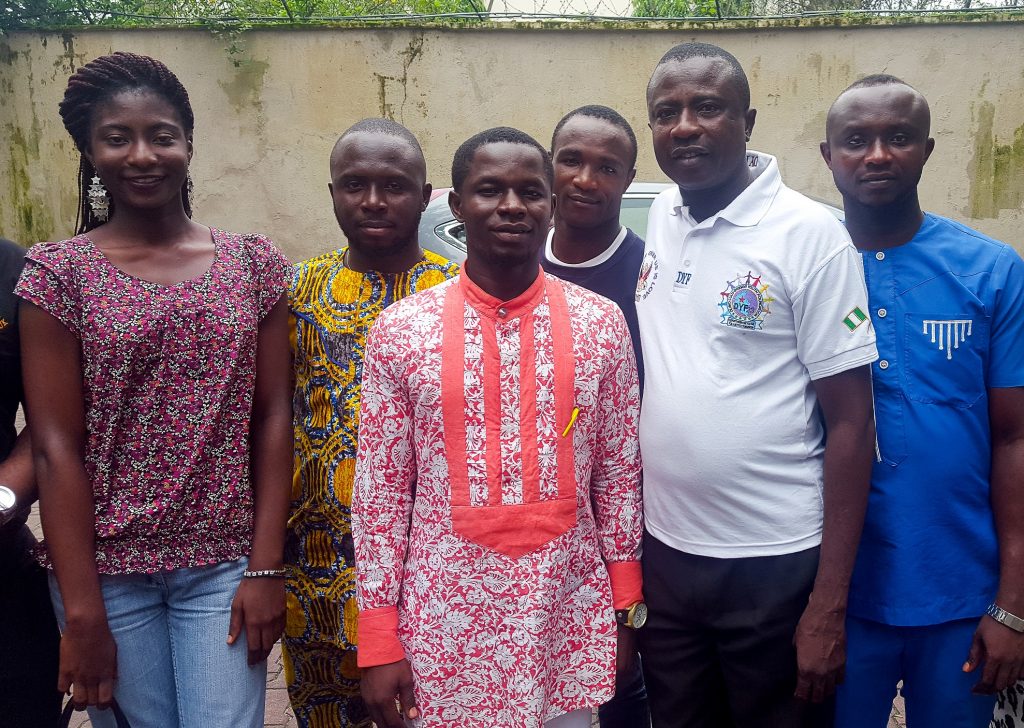 The group said it sought to find out DLB's stance, whether he will consider be contesting the 2019 election and appealed on behalf of Rumuekini people that he makes himself available for the number one position in the state as they believe he has the will and capacity to redeem Rivers State from the dwindling fortunes occasioned by misgovernance.
Similarly, another group, the Young Aspiring Leaders Network (YALN) with membership of different political parties from the 23 Local Government Areas of the state has equally entreated the frontline Rivers politician to vie for the governorship of the state under the APC come 2019 as Rivers youths were looking up to him to make the difference.
YALN is a youth pressure group that is clamouring for Rivers youths to be meaningfully engaged politically as against the cheerleaders and errand boys role they currently play during elections.
Leader of the group, Comrade Promise Ukachukwu said they have been monitoring DLB's antecedence and his huge investments in youths through the DYF (Dumo Lulu-Briggs Youth Foundation).
Comrade Ukachukwu said the group is convinced DLB is the only one amongst other frontline Rivers politicians that truly understands the importance of youth development and therefore appealed to him to consider taking up the challenge to run for the governorship of Rivers State.
They also formally invited him to address Rivers youths during their youth confab holding on the 14th of September, 2017 at the NUJ secretariat in Port Harcourt.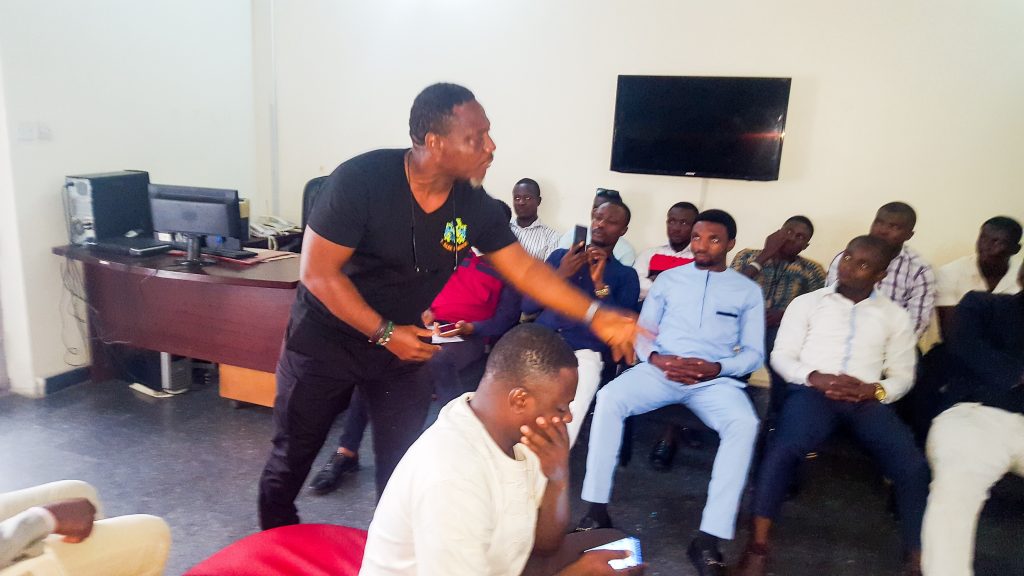 Receiving both groups separately on behalf of DLB who was out of town, Hon. Okem Okocha the DG. of the Liberation Movement and Amieye Farouk (AKA Baba T) promised to convey their message to the business mogul and urged the youths to maintain their non violent disposition to cause the change they are aspiring for.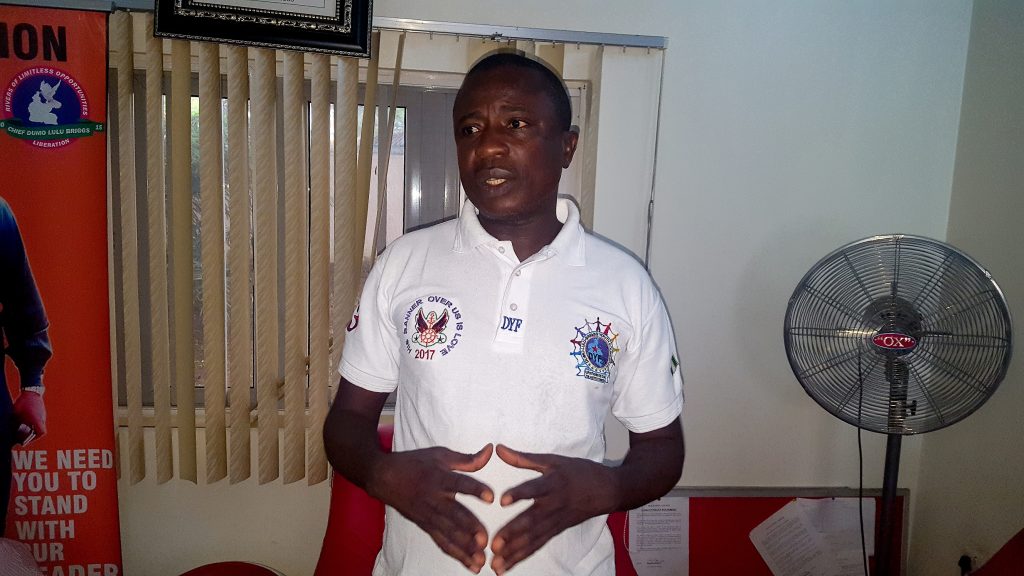 Hon. Okocha thanked them for the visits and urged them to go back and mobilise their members to register with the APC in their wards and also make sure they get their PVCs ready if they seriously desire a change in the leadership of the state.