GET READY, RIVERS STATE!
''I'm in this race to pursue the aspirations of the people of Rivers State who yearn for a truly representative government.''
''I want to be known as Mr. Jobs, not Mr. Projects. I want to be judged by the number of Rivers people that will have been taken out of poverty into prosperity.''
''My vision for Rivers State is a state with well-appointed multiple cities that boosts of peace and security, good roads, and an efficient transportation network.''
''My vision for Rivers State is that of a developed and modern state globally recognized as a primary destination for business, residence and tourism in Africa.''
''I am bringing credibility, rationality and civility to governance.''
''The Innovation Triangle" – a revolutionary job creation approach – is a synergistic 'coitus' of Government, Business Community and Academia. We will use 'The Innovation Triangle' strategy to create a jobs revolution in Rivers State.''
– Chief Dumo Lulu-Briggs
#DumoWins2019
For these and more, listen to Accord Party Gubernatorial Candidate in Rivers State, Chief Dumo Lulu-Briggs, tomorrow, at BBC News Pidgin Gubernatorial Debate in Rivers State.
See details on the flier.
#BBCGovDebate #RiversDecides2019 #DumoLuluBriggs #MrJobs #MrJobsNotMrProjects  #DumoDoMore #Dumo2019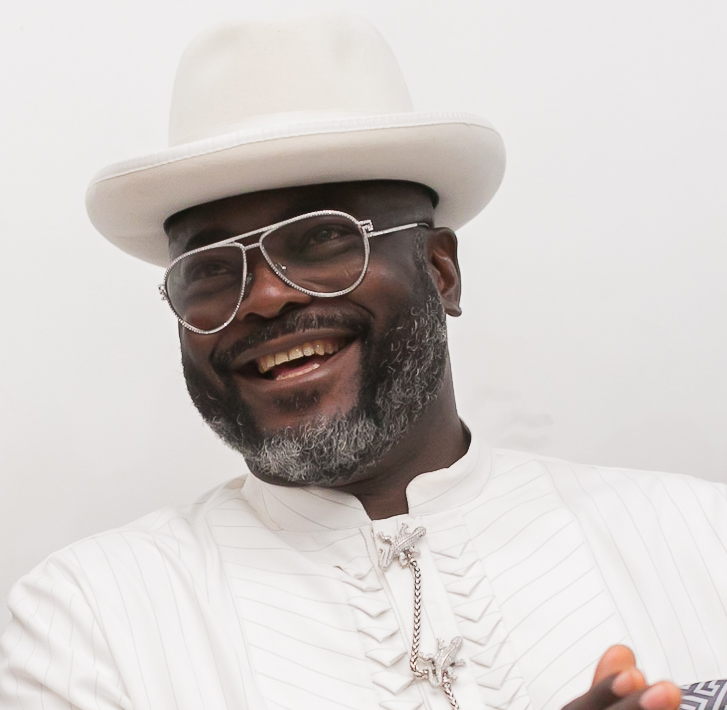 In an article titled 'Why Wike is afraid of Lulu-Briggs' published on the Nation's Newspaper on 12th January, 2019, the spokesman for Dumo Lulu-Briggs Campaign Organization, Mr. Dason Nemieboka declared that Accord is the fastest growing party in Rivers State and that its candidate is the most popular and most loved.
He made this bold declaration while fielding questions from reporters on what seems like an intraparty crisis but which the party's national leadership has consistently described as a non-issue given some available and glaring facts.
On what he thinks about the claimant's position, he said, "Sincerely, we would have ignored this completely if we were operating in a different clime. However, with the Nigerian politician, you know that there can be an attempt to blindfold even God. Our preliminary findings and the inconsistency of the claimant points to the fact that he is serving an interest beyond his comprehension. If and when we are duly served the court processes, we shall respond adequately. However, I am certain that the only beneficiary of this distractive tactics would be the judiciary and the press."
"Both the claimant and his paymasters would discover that these distractive blocks thrown at Chief Dumo Lulu Briggs will become building blocks and steps to victory."
"The truth is that, the sponsors would be shocked that their very effort at distracting the focused Accord Party and her credible governorship candidate would be the reason why even their members, including commissioners, would flood the Accord party soon."
"Chief Lulu Briggs is focused on his work. He is disturbed that Rivers people would continue to tolerate bad leadership until May 28. He is disturbed that the people would live under selfish rulers for the period but not whether the judiciary would stoop to be used by accidental powerful men. He has never doubted the courage and integrity of the courts, he knows that once a judge looks into the case he would throw it out and award cost against the plaintiff, for attempting to manipulate the law to get what he doesn't deserve. Our judges are wise."
To clear the air on whether or not Chief Dumo Lulu-Briggs is dodging service of court papers as being alleged by the claimant, Mr. Dason described such claim as laughable, and stated thus, "Chief Dumo is clearly the most accessible governorship candidate in Rivers State. We are not going to apply dirty tricks because flooring the incumbent on March 2nd is a rather simple task. Anyone who claims that he couldn't serve processes is economical with the truth. I think that is the agenda create false impressions in an attempt to mislead voters."
"We know what they are up to and we shall shock them. I think rather than ask a man who is sacrificing to liberate us, we should ask our political tormentors why they are attempting to block the only true challenger they have Their tormentors are those who have vowed to arrest massive development in Rivers State, those who spend hundreds of billions of our commonwealth without recourse to any budget. Those who rule by spreading fear and insecurity, instead of curbing it."
"They are those who forced themselves on Rivers people and are now worried that God has sent a man to deliver, liberate and stimulate blessings. It is clear that they are afraid of any fair contest. They fear that the dwindling public image can't secure electoral victory. They are afraid of Dumo Lulu Briggs' towering personality, hence the attempt to get him out of the race by the back door. Governor Wike clearly dreads a contest against Chief Dumo Lulu Briggs."
To answer the question on why the party's Flagbearer is considered a threat when there are countless others, he said, "Do not tell me about scores of political parties or candidates, for us in Rivers State the choice is between going in one accord which is the new and better order, and continuing in the dark days of primitive rulership. Accord is the fastest growing party in Rivers State. The candidate is the most popular and most loved politician in the state and other parties are losing members daily to Accord. So why won't a desperate party attempt to stop Chief Dumo Lulu Briggs and the Accord party in Rivers State, where a governor would build a motor park and invite angels to commission."
"Rivers people seek an exposed and compassionate leader who knows the people. They want Chief Dumo Lulu Briggs and so Governor Wike knows that he will be an ex-governor as long as Dumo is on the ballot. DLB as they call him is creating jobs even as a private citizen, he is reducing poverty, and he is educating indigent students in the LGAs. He plans to develop multiple streams of income for the state; tourism, agriculture and industrialization would be the highpoints of the incoming administration. We are worried that Rivers State has the highest rate of unemployment and the current administration is sitting pretty playing politics and seeking to pull down the credible contenders."
Since the emergence of DUMO LULU-BRIGGS as its candidate, Accord party has in recent time sent a massive shockwave to the Rivers State politcal landscape. And political actors and observers have alluded to the fact that the incumbent governor of the state is the most troubled by the Dumo/Accord tremor. Emerging Pictorial evidences have also given credence to the position that the claimant, Mr. Precious Baridoo is merely a tool meant for creating a perception of crisis to kill the Accord momentum.
Uche Woke
SA MEDIA- DLB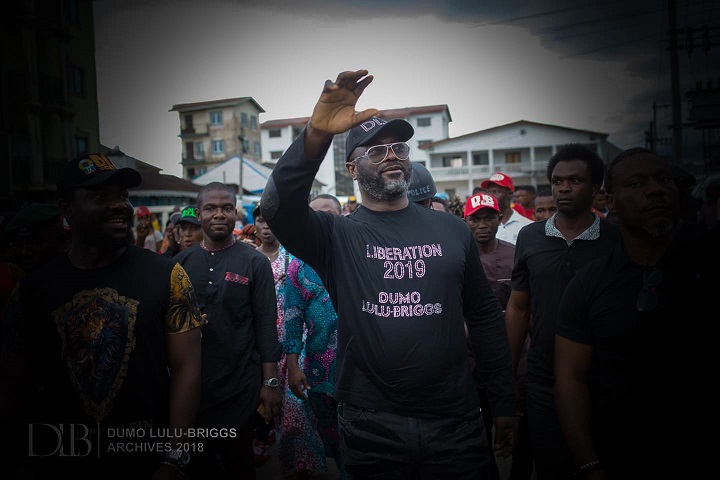 Beloved brothers and sisters of the All Progressives Congress, Rivers State, I greet you with mixed feelings, as I write these lines to accordingly Express a hard decision.
Yes, hard decision because I formally joined you in April last year and you received me with warmth and love. You made me feel at home, and we worked hard as a family to reposition the party and stabilize our leader, Rt. Hon. Chibuike Rotimi Amaechi, who was then under tremendous pressure. We quickly rolled up our sleeves and labored behind our leader and with you.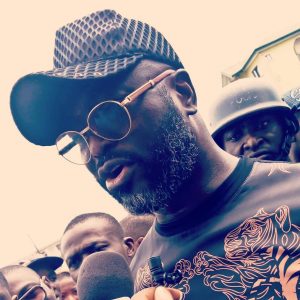 Inspired by the leader's claim to equity, justice, and fair-play we inconvenienced ourselves to ensure success and our beloved All Progressives Congress became bigger and stronger. The claim by the leader that Rivers State should be governed at this time by someone of riverine extraction was believed to be a sincere and patriotic position. Hence we encouraged the membership to follow wholeheartedly.
For those who know Dumo Lulu Briggs intimately, I am an unrepentant team player who puts group interest over self. We didn't walk the streets because we were idle, we were not insulted because we were hated; instead, we did because sacrifices were required to liberate our state.
Our loyalty to the leader and party was total as is necessary for Party Democracy to thrive. As you all know, the principles of loyalty and fidelity demand justice for all. "To lead and we follow" must always bear the supposition of truth, equity, and justice.
We need to create a Rivers State of expanding opportunities and citizen responsibility. A State growing in diversity and in the bonds of love and ONENESS. Therefore, nothing must be allowed to threaten our sense of a common future.
The facts are known, we took steps to protect the party from sliding into a personal estate, if the PDP in Rivers State is owned by a strong man and our leader in the APC by default becomes a feudal lord, then our state is doomed. I have nothing personal to lose or gain, but we have all to lose if in a democracy we allow the aberration of overlords, hence my decision. While we were together I enjoyed your comradeship and so find it hard to leave, yet, men of conscience would when necessary overlook personal sentiments and emotions.
I am 100% Rivers just as you and so I trust that we shall keep our friendship and possibly realign if and when we feel the need. I bear no grudge or malice and I implore that you take none toward me, what is obvious is that I have to continue my quest to help liberate our state by advancing my vision on another platform.
I take from the experience valuable lessons, and from you, I took warm memories. I pray that God keeps us healthy and able to rescue Rivers State and elect a governor who will give Rivers people quality leadership and service.
Once again, I reiterate that it is about Rivers people and my doors are open, praying that we find ourselves in ONE ACCORD.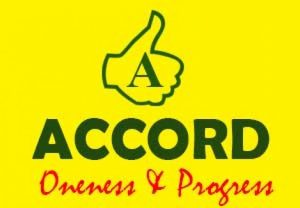 God bless us all.
I am ceaselessly yours,
Chief Dumo Lulu-Briggs

Saturday, July 7, was a remarkable day for young people in Port Harcourt, the Rivers state capital, as Rivers born renowned statesman and leading political figure, Chief Barr. Dumo Lulu-Briggs, appeared as the guest of honour at a Leaders Lounge, hosted by Sterling Toastmaster Club, Port Harcourt.
The theme for the epic event at the Leaders lounge was: "The Leadership challenge" and Chief Barr. Dumo Lulu-Briggs, himself a distinguished lawyer, a business mogul, a technocrat, a politician and philanthropist, did adequate justice to the topic in his capacity as keynote speaker.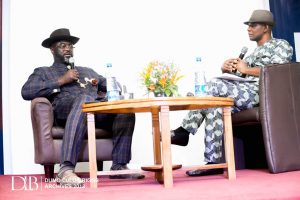 Chief Barr. Dumo Lulu-Briggs was called upon to impart knowledge and wisdom into the life of those present, especially the young people and share highly inspiring experiences from his very robust life as Legal luminary, corporate mogul, entrepreneur and philanthropist, and he did not disappoint his listeners.
In his keynote address titled 'The Leadership Challenge', DLB, as he is fondly addressed, posited that the most important and and yet difficult of all questions that people are often faced with is: 'What is leadership?'. According to him, this is due to the fact that there is no general consensus on what makes a leader, what constitutes the qualities of a leader, if leaders are born or made, the context of leadership and who determines the direction of leadership.
In trying to explain who a leader is He was quick to point out that his talk would dwell basically on political leadership and governance and in that light, referenced the former EFCC Chairman Mrs. Farida Waziri, who said that, 'a leader is one who is involved in the activity of leading others' and 'a leader is one who fosters change and not necessarily one who holds a leadership position'.
He then stated that:
• Leadership is concerned with fostering change.
• Leadership is inherently value-based.
• All people are potential leaders.
• Leadership is a group process.
According to him, the UNDP defines governance as the exercise of economic, political and administrative authority to manage a country's affairs at all levels. It comprises the mechanisms, processes and institutions through which citizens and groups articulate their interests, exercise their legal rights, meet their obligations and mediate their differences.
He further noted that good governance had three legs: economic, political and administrative.
Economic governance includes decision-making processes that affect a country's economic activities and its relationships with other economies.
Political governance is the process of decision-making to formulate policy. Administrative governance is the system of policy implementation.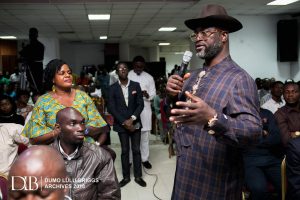 He then summarized the qualities of a leader, referencing the book: The Leadership Challenge, written by James Kouzes and Barry Z. Posner and first published in 1987, which highlights the five core practices common to all leaders, and while suggesting that though some of the aspects may thrive well in the corporate space, a good leader must necessarily:
– Model the Way: where the leader creates standards of excellence and then set an example for others to follow;
– Inspire a Shared Vision: where the leader passionately believes that he can make a difference and envisions the future, creating an ideal and unique image of what the organization can become, even as he enlists and inspires others to key into the vision and dreams, through his magnetism and quiet persuasion;
– Challenge the Process: where the leaders search for opportunities to change the status quo and look for innovative ways to improve the organization by experiments and risks taking, which may involve mistakes, failures and the inevitable disappointments, which eventually serve as learning opportunities.;
– Enable Others to Act: where the leaders foster collaboration and build spirited teams, actively involve others and strive to create an atmosphere of trust and human dignity, strengthen others and make each person feel capable and powerful;
– Encourage the Heart: where leaders recognize contributions that individuals make, rewards their effirts, celebrate accomplishments and make people feel like heroes.
Going further on the concept of leadership, Chief DLB said: 'leadership is a people and value based activity, leadership is dependent on followership. Leadership is contextual because it varies across situations, cultures and societies. All situations do not, will not and cannot require the same leadership patterns, there is no one-size-fits-all leadership.
He further maintained that the problem of Nigeria is not leadership. It is rather the lack of leadership and the attitude of people being led. In his words, 'Leadership plays a role in the advancement of every human society. It is an indicator of progress or the absence of it'.
Laying emphasis on the necessity of attaining leadership at a personal level before advancing to any other level because the foundation of leadership is to lead one's self first, he noted that the importance of attaining personal leadership cannot be overemphasized because, however good a political leadership may be, if personal leadership is poor, political leadership will not make much difference.
At the close of his speech, he admonished his audience saying,
'Let us be driven by our convictions and not by our fears! Let us decide to do only what is right! The time is now!!!'
The Leaders Lounge event had started with the call to order and introduction of the President, Toast Master Otobore Olumoye, by the Sergeant at arms,Toastmaster Monima Georgewill. The president in turn gave the welcome remarks and introduced the Toastmaster topic of the day and also the word of the day which was: EPITOME
The event was anchored by Toastmaster Nkwachukwu Njoku, who led the national pledge and the Toastmaster promise, introduced his team and invited each member to explain their roles.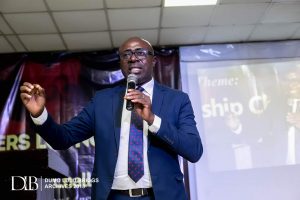 Prepared speeches were given by Toastmaster Monima Georgewill on FAILURE IS SUCCESS and Toastmaster Otobore Olumoye on WHAT HAPPENED TO YOU?
The table topics which came next was anchored by the Toastmaster Nkwachukwu Njoku who called upon members of the audience to address the topics.
The table topics handled today are:
-Leadership is a challenge that is enormous unlike any other challenge of life.
-Oprah Winfrey once said, "Excellence is the antidote to racism and sexism.
-You don't have to be great to get started,you have to get started to be great.
-Man must put an end to war or war will put an end to man.
-Life is sweet. The purpose of life is defined by you. True or not???
The audience, including the highly cerebral and well respected legal luminary, Barr. Zubby Nwuke, did exceptionally well in addressing these table topics, which they discussed extempore.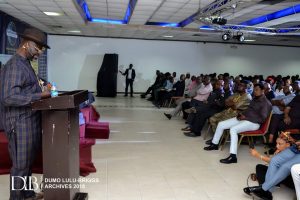 This was then followed by the Leaders Lounge Keynote address and a special, no-holds-barred, interactive session where Chief Dumo Lulu-Briggs not only discussed his humble beginnings as a child in the heart of old Port Harcourt town, but also offered very useful and illuminating insights, tips and admonitions on leadership and governance, business successes and philosophy of life and living.
The highlight of the event was when the Special Guest, Chief Barr. Dumo Lulu-Briggs offered to sponsor 20 females and 10 males to be members of the Toastmasters club. The club executives were sincerely grateful and expressed their profound gratitude.
The Port Harcourt Hall of Hotel Presidential, Poŕt-Harcourt, where the event was hosted, was filled to the brim with an enthusiatic crowd of mostly young people and was attended by some distinguished guests from the corporate, academic and business circles; including; Mr. Aderemi Akeem, Dr. Ikedife Uba, Mr. Precious Tamunotonye Batubo, Mrs Oby Njoku, Mr Solomon Ikegwuru, Mr Adamu Yusuf Muhammad, Mrs May Ikpeme and Mr Tiamiyu Kehinde Akeem, amongst others.
Toastmasters club was founded by Ralph .C. Smedley in Illinois, USA. It was borne out of the desire to teach men how to speak, conduct meetings, plan programmes and work in committees. It was established on October 22, 1924 with Ralph .C. Smedley as both the President and Secretary. It has its headquarters in California, USA.
The Sterling Toastmasters club is Located in Port Harcourt, Rivers State and holds her meeting in Hotel Presidential on the 1st and 3rd Fridays of every month. The essence of this club is to equip people with leadership and communication skills. The club encourages people to speak and communicate effectively with people in their environment.
For us young people, who witnessed the event, it was an amazing experience to encounter a man like Chief Dumo Lulu-Briggs, whose personality has become legendary as the epitome of a highly successful corporate mogul and yet was filled with so much humilty and exuded so much simplicity that was simply breathtaking as he mingled with everybody and told his touching life story of 'rags to riches' with candour, honesty and heartfelt sincerity.
It was a wonderful learning curve for us to finally come face to face with the mercurial and quintessential Chief Dumo Lulu-Briggs, at the Leadership Lounge, all thanks to Sterling Toast Masters Club, Port Harcourt.
#DLBTheManOfThePeople
~ Isosiya Benson and Salome Chiboka

ADDRESS BY CHIEF DUMO LULU-BRIGGS
On the 7th of July, 2018; at The Sterling Toasmasters Leaders Lounge, Port Harcourt.
Ladies and gentlemen good afternoon. All protocols observed.
Introduction
I imagine that those who put the topic together want me to give honest answers to the tough questions arising from the challenges of leadership. However, while my answers are honest, I have more questions than answers. Really tough questions. By this I mean it was easier to come up with questions than it was to answer them. Be that as it may, I will in the course of my discussion try to provide some answers to the questions posed by the leadership challenge, by providing some context to the challenges of leadership.
To do this, my presentation will be in three parts. In the first part we will look at leadership to try to give meaning to it, part two will examine leadership at the political level. In the third part, I will present what some researchers have identified as the practices of effective leaders, then I will conclude.
1. What is leadership?
It would perhaps be best to start with what I consider the most important and hardest question of all. What is leadership? And, who is a leader? This is because, if we do not know the answers, we will not be able to identify a leader when one comes along, or worse still, we will fail to lead if the need arises because we do not know what it involves. With leadership, there are no simple answers here.
The Advanced English Dictionary defines leadership as: 1. the activity of leading and 2. the body of people who lead a group. While most discussions on leadership tend to focus on the second meaning, the first is perhaps the more relevant one for this discussion. As such, I am going to wrap the two in one to mean leadership is the "activity that involves a body/group of people leading another group of people or leading the rest of the people". This means, the leader is the one who leads people. But is this all there is to leadership? I think not!
The whole concept of leadership and identifying leaders, is challenging because there does not appear to be agreement about "who a leader is, what constitute leadership, the qualities of a good leader, whether leaders are born or made/trained. Everybody seem to have a different notion of leadership and who a leader is. The definition above for example, does not tell us why one group is qualified to lead the other, neither where they are leading the other group to, nor are we able to tell how to conclude if the leadership is good or bad. Similarly, why should the group being led follow the leader? Should followers just go ahead and follow their leaders? If not, how can they determine when or not to follow?
Who determines the direction in which the leadership should take the followers? The leader or the followers? If we say the leader, it will presume the followers lack the capacity to determine the direction they want or have to go that is why they need leaders. This cannot be correct, because a leader has to have a follower to be a leader. Else we will be implying that leadership and leaders exist in and of themselves. Arising from this question is another one. Is leadership contextual? That is, does leadership vary across the different sectors of society and the diverse professions? If yes, this will mean there is no leader or leadership style that is fit for all situations.
All these and more is what I believe constitute the "leadership challenge". The leadership challenge must consider the qualities that define a leader, so we recognise one when we see her/him or know when a leader is succeeding in leading or failing to lead.
I agree with Farida Waziri (2009) that the "leader" is that "one who fosters change", and not necessarily those who hold formal "leadership" positions. Therefore, we are or will be leaders at some point, time and place. Because leadership is the act of leading people, it is inherently a people and value-based activity. A value based leadership must involve the people being led.
So permit me to ask you the following questions at a personal leadership level.
● What are the most important decisions you make as a leader?
● How do you encourage creative thinking around you?
● Which is most important to you as a person – mission, core values or vision?
● How do you communicate your "core values"?
● How do you encourage others around you to communicate these "core values"?
● How do you ensure your organization or the activities around you are aligned with your "core values"?
● When faced with two equally-qualified candidates, how do you determine whom to hire?
● What is one characteristic that you believe every leader should possess?
● Is this found in you? The reason this should be found in you is that you, and indeed all of us, are leaders.
● What do you consider the biggest challenge facing leaders today?
● What is one mistake you witness leaders making more frequently than others?
● What is the one behavioural trait that you have seen derail more leaders' careers?
● What are a few resources you would recommend to someone looking to gain insight into becoming a better leader?
● Why is credibility "the foundation of leadership"?
When you consider these questions, if you find either that you have not given thought to these before or you realize that you come short on the yardstick you use to judge others in similar positions, then it is indicative that you have not prepared yourself for leadership at the personal level. This is perhaps why it is difficult to effectively judge leadership by others; we do not have the right values or parameter to judge them. The absence of leadership at the personal level is what manifests as failure/absence of leadership at the societal and national level.
The sum of what I have tried to highlight in this section is that we are all leaders, because leaders are those who foster change. This is the foundation of leadership that involves leading others.
2. Political Leadership
Because most time when we discourse leadership it is in the context of political leadership, I will shift my attention to that now. I am sure if I were to ask, "what is the problem with Nigeria or Rivers State since all politics is local"? most of us will say Leadership! And I agree only to the extent that when we say "leadership" we actually mean lack of leadership. But when we say the problem with Nigeria is leadership, I must ask, what do we mean by leadership in the political setting or context? Above, we have said leadership is the "activity that involves a body/group of people leading another group of people".
But we also asked if leadership is contextual, i.e. if there is a "one size fits all" kind of leadership. There cannot be a "one size fits all" kind of leadership as the context of leadership varies. The story of Churchill is perhaps a good example of the contextual nature of leadership to illustrate this. This former British Prime Minister demonstrated remarkable success in global leadership during World War II which was in stark contrast to the lacklustre results of his earlier leadership on domestic issues. This was largely because the war context demanded the ability to negotiate among conflicting global political interests, a context the domestic situation at the time did not afford him.
All situations do not, will not and cannot require the same leadership approach or personality. Therefore, when we say the problem with Nigeria is leadership it cannot be the same thing we have discussed up to this point, i.e. an "activity that involves a body/group of people leading another group of people". A lot of us may disagree with this but we shall see why this is so shortly.
But let us first get some perspective of history to help us understand why leadership and the attitude of those being led is Nigeria's problem. The history of Nigeria from independence, in particular from the very first military coup of 1966, is a history in the search for effective political leadership, the absence of which has been the bane of our development as a nation. From a generation of brilliant, job-discriminating Nigerians, we have plummeted to a generation of unemployed and unemployable Nigerians. How did we get here? Lack of leadership, which includes you, going by our earlier definition. I am therefore inclined to agree with Babalobi's (2018) conclusion that the "real issue in our leadership challenge is not a Northern/Southern; Christian/Muslim; or Igbo/Yoruba/Hausa President nor is it restructuring, insurgency/militancy or corruption, but the dearth of selfless and visionary leadership" and I add, the attitude of the led.
But we were once on the path to greatness when we had leaders in the likes of Chief Obafemi Awolowo at the helm of affairs in the West; Dr. Nnamdi Azikiwe in the East and Sir Ahmadu Bello in the North. These men dreamt great dreams for their regions, and we saw the results. We saw the economic boom. We also once had a Murtala Ramat Muhammed, the six months head of state, who in the short time he occupied the office dared what others couldn't and haven't dared to dream. We may have forgotten, but Abuja was his dream.
"Every great achievement is a dream before it becomes reality," said Henry Kissinger, while reviewing the transformation that Singapore had become. "Singapore's amazing rags-to-riches story is the story of one man's vision, and his tenacity in pursuing it to fruition". Countries such as Malaysia, Indonesia and many others that were at the same development level with Nigeria in the 60's during the peak of decolonisation process have since gone ahead on the human, material and infrastructural development scales.
Leadership plays a key role in the advancement or decay of any human society. It is the foundation that determines progress or the absence of it. It is not the absence of resources that hinders growth or the age of a Nation that determines growth, it is the absence of leadership and I must add the attitude of the people who are led. "Countries like Egypt and India are 2,000 years old but are said to be poor countries, whereas Canada and New Zealand which were insignificant 200years ago are developed and rich countries today." It also does not depend on the availability of natural resources but human resources. "Japan, for instance has a small, mountainous territory, unsuitable for even agriculture or farming" but it is about the 3rd in world's economy. She imports raw materials from all over the world and exporting manufactured products. Switzerland does not grow cocoa but produces the best chocolates in the world. At the local level, Lagos and Rivers States were at par at the birth of the 4th Republic in 1999. Lagos had sea ports, we had sea ports, they have domestic and international airports just like us but we had two refineries, aplenty oil and gas which they don't have, and by military decree, all the multinational oil and gas companies had their headquarters in Port Harcourt. Also, unlike us, in 1999, Lagos State was bedevilled by all manner of security issues as armed robberies, kidnappings and assassinations were almost hourly occurrences at the time PH was the garden city and the State of security and hospitality. I won't dwell on that today; it was just an appropriate example.
Political leadership is about governance. The UNDP defines governance as the "exercise of economic, political and administrative authority to manage a country's affairs at all levels. It comprises the mechanisms, processes and institutions through which citizens and groups articulate their interests, exercise their legal rights, meet their obligations and mediate their differences".
Because governance comprises the operational space (mechanisms, processes and institutions) through which citizens articulate their interests, rights and obligations and, mediate their differences, we should understand that governance is the exercise of authority on behalf of a people. Since governance is what political leadership is all about, we may also conclude that political leadership is not just about leading a group of people from one place to another but the "mediation of the operational space to reduce the interpersonal frictions that will certainly arise as citizens pursue and actualize their personal interests, rights and obligations". This is saying that political leadership should guarantee for every citizen both the freedom and capacity to undertake their legitimate pursuits. Abraham Lincoln said governments" have to lift artificial weights from the shoulders of men and clear the paths of laudable pursuits for all, to afford all, an unfettered start and a fair chance, in the race of life."
It therefore follows that we have a yardstick for assessing governance as good or bad. Good governance is among other things, participatory, transparent and accountable. The UNDP will further add that it is also effective and equitable, by ensuring that the voices of the poorest and the most vulnerable are heard in decision-making over the allocation of resources. The standard of good governance therefore becomes the yardstick to benchmark political leadership as good or bad.
But let us go back for a moment to leadership at the individual level. Of the three aspects of governance (economic, political and administrative) defining the processes and structures that guide political and socio-economic relationships, let us consider economic governance for a moment since it has major implications for the quality of life and wellbeing of all. I want to encourage us to assume more actively economic leadership at a very personal level, in line with my earlier comment that we are all leaders.
If, at the individual economic level, we all act to bring about changes, we will be leading. "We have nothing with which to bring about any change" some might say. But I disagree. Essentially, because vision is as fundamental to leadership as integrity. I will argue that we all have vision of how we will like our lives to be. Then you have the first element to changing your quality of life, the first element of leadership at the personal level. Please note that however good the political leadership may be, if the leadership at the personal level is poor, political leadership will not make a lot of difference. We can therefore, not afford to be deficient in the mentality and courage necessary to pursue our aspirations as individuals and as a people. Even when God promised the people of Israel Canaan, they had to go through the wilderness to get there. Attitude at the personal level is key.
However, at the societal level, I agree with many who argue that deficit of political leadership will manifest in worsening conditions of living of the citizenry. Jide Osuntokun, Haruna Wando (2017) says "Leadership plays a pivotal role in a nation's descent into failure and collapse. The result of failed leadership is that governments are unable to set in place transparent and accountable institutions capable of securing economic progress, governing effectively, and protecting their citizens. This lack of capacity creates opportunities for corrupted elites to model the state to serve their narrow interests, instead of the interests of the citizens. In addition, it provides an opening for political upheavals and crisis, situations that other states, non-state actors, and criminals seek to fill with violent, hostile, or illicit acts. According to Reuben Abati, our "sensibilities have been inured by too much familiarity with tragedy." But we have to rise above collective trauma, we have to rise above the weight of our history. It is time for us to engineer in a generation, the transition of a people, from poverty to prosperity. The political debate must not spiral into acrimony and paralysis according to Barack Obama.
3. Leadership Practices
Let me conclude by mentioning the five practices of exemplary leadership as identified by Jim Kouzes and Barry Posner (2012). The activities listed here are more in line with corporate and political leadership than for leadership at the personal level. However, if you begin by practicing them, it is likely you will rise to the top of corporate and political leadership.
These practices are:
a) Model the Way
b) Inspire a Shared Vision
c) Challenge the Process
d) Enable Others to Act
e) Encourage the Heart
Model the Way refers to the most fundamental way in which leaders earn and sustain credibility. They do what they say they will do. The two parts to this practice require leaders to model behaviour effectively, by clarifying their values. A leader must first find his/her own voice and then clearly and distinctively express their values to everyone around them.
The second practice is to Inspire a Shared Vision. This also is a two-part practice. The first requires leaders to envision the future by imagining and believing in an exciting, highly attractive future for the organization, which they are confident can come true. An exemplary leader is exceptionally good at imagining a future that does not yet exist. The second part of this practice demands leaders share with or enlist others in vision. In order to do this, the leader has to convince people that they understand their needs and value them. Leadership is a dialogue, not a monologue. You must have intimate knowledge of people's dreams, hopes, aspirations, visions, and values.
The third practice is to Challenge the Process. Most leadership challenges involve a
change in the status quo. All leaders therefore must challenge the current process. The first step in doing this is to search for opportunities to innovate, grow, and improve. This search comes from listening to people around you, and people on the front lines. You must constantly look outside yourself and your organization for new products, processes, and services. The second part of challenging the existing process is to experiment and take risks, despite the possibility of failure. Good leaders look for small victories that can build confidence in their team. Each small win builds confidence in long-term success. Failure is also a valuable learning experience.
The fourth practice is to Enable Others to Act. Success requires a team effort. It requires group collaboration and individual accountability. Enabling others to act entails two things: First, foster collaboration and build trust. Engage all those who must make the project work, including peers, managers, customers, clients, and suppliers. Second, make it possible for others to do good work. Strengthen others by increasing self-determination and developing competence. Good leaders do not hoard power. They give it away.
The fifth practice is to Encourage the Heart. This refers to genuine acts of caring to uplift the spirits of the people on the team. First, recognize contributions. Show appreciation for individual excellence. For example, write a personal note rather than send an e-mail. Second, celebrate values and victories through creating a spirit of community. For example, establish a public recognition program that rewards performance. This serves to align behaviour with the cherished values expressed at the outset.
4. Conclusion
We need leaders with integrity at all levels of leadership. A leadership that is visionary, inspired and driven by ideas. But most fundamentally, we need a political leadership that has the people's mandate; that is sensitive to the yearnings and aspirations of the people. A leadership that is accountable and abide by due process. A leadership that renews itself on such social categories as workers, youth, and women. Unless we begin to rethink the leadership question we may not be able to meet the challenges of the twenty-first century. The time is now. We can resist invading armies, we cannot resist an invasion of ideas. Let us live in the inspirations of the pressing needs of this present time. "Margaret Thatcher who was most reluctant to wear trousers, nevertheless did so when she knew she would have to climb a ladder." Let's be driven by our convictions and not our fears. And the Lord of our weary years and our silent tears, shall answer our cry.
The most important thing I meant to say is THANK YOU and GOD BLESS.
Chief Dumo Lulu-Briggs has congratulated Muslims for a successful end of Ramadan and for the celebration of the Eid-el-fitr. The statesman and a  member of the All Progressives Congress, joined Muslim faithfuls in solidarity, as he expressed his noble thoughts and sincere wishes for Nigeria and Nigerians.
While advising Nigerian youths, especially the Muslim faithfuls to celebrate the Ramadan holiday with the spirit of harmony, love and joy, Chief Dumo Lulu-Briggs noted that, in the face of glaring challenges, it is worthwhile for the Faithful to utilize this period to solemnly pray for peace and unity in the country.
He also expressed his thoughts of goodwill to the Nigerian senior national football team, the Super Eagles, currently in Russia for the 2018 football World Cup tournament and appealed to Nigerians to remember them in prayers.
Chief Dumo Lulu-Briggs said: "According to the Islamic tradition, today the 15th day of June marks the end of a month long fast which automatically paves way for the Eid-el-fitr celebrations. Muslims all over the world are expected to take full advantage of the holy periods to ask The Almighty Allah for His blessings. I call upon young Nigerians to enjoy the Ramadan holiday with peace, love and joy. I also enjoin all Muslim faithfuls and all other Nigerians to seize the divine opportunity to pray for the country and for those charged with the responsibility of piloting her affairs. In the spirit of nationalism, I believe that our nation will be well represented in Russia 2018, I therefore call on Nigerians home and abroad to remember our football heroes in their prayers.
He further added: "Eid-el-fitr provides us another opportunity to express love and goodwill to our neighbors. By the sacredness of the season and by God's eternal grace for mankind, we are not allowed to nurture hate but to radiate peace and allow for the atmosphere of progress in our country. This time is for us to reinforce our beliefs in tolerance and patriotism as the basic pre-requisites for realizing a truly united Nigeria with one people spirit.
"May the teachings of the season engrave in us the the understanding that together as one, we shall easily surmount our challenges".
DLB Media Team
15/06/18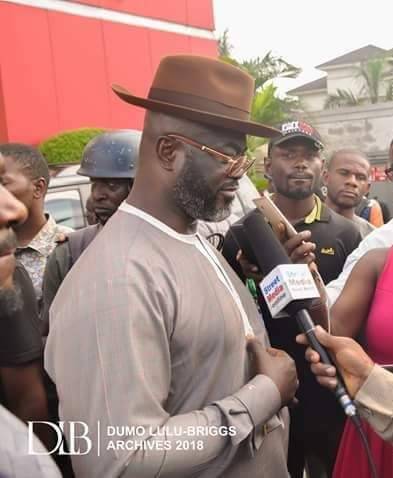 Foremost APC stalwart in Rivers State, Chief Dumo Lulu-Briggs, has reacted to this morning's (Thursday June 14), state broadcast by Gov. Nyesom Wike, accusing Rivers State APC of arming political thugs to disrupt his scheduled June 16, Local Government elections in the state, describing the Governor's allegations as spurious and an attempt to heat up the polity by raising false alarms, as he is well known for.
Chief Dumo Lulu-Briggs said that "I listened to the theatrical albeit provocative broadcast made by Governor Nyesom Wike today, Thursday June 14, 2019 with a great sense of disappointment that the governor of a cosmopolitan state like Rivers, could alarm his own people so unguardedly.
"The crux of his state broadcast was the illegal Rivers State Local government elections which he has unilaterally slated for Saturday June 16, 2018 and as usual, Mr. Wike went about it in his familiar confrontational manner, like a bull let loose in a China shop, to call names and cast aspersions on  the APC State Chairman, Ojukaye Flag-Amachree, former commissioner of Agriculture, Hon. Emma Chinda and the current Ambassador to Netherlands, Orji Ngofa as the brains behind an alleged plot of his own imagination, that the APC is planning to arm political thugs to disrupt Saturday's LGA elections in 9 LGAs.
"The Governor named the 9 LGAs as: Abua/Odual, Akuku-Toru, Asari-Toru, Degema, Emohua, Ikwerre,  Onelga, Opobo/Nkoro and Tai specifically.
"I am not in the least surprised because these, among other LGAs are the strongholds of the APC, some of which have in recent times witnessed massive decamping from the PDP into the APC and it is understandable that Governor Wike and his advisers are now sufficiently frightened and rattled to press the panic button and raise unfounded allegations against people who will not even participate in the so-called LGA elections.
"Indeed this spurious allegation is another of Governor Wike's penchant for raising false alarm as a decoy to his untoward acts unbefitting of his office.
"It is important to remind Governor Wike once again, that the APC has categorically and officially withdrawn from the purported election and distanced itself from the June 16 LGA polls because the party believes that the tenures of APC council chairmen and councillors elected in 2015 still subsist.
"Gov. Wike should concentrate on governance, pay salaries to workers and gratuities to pensioners during the time he has left in Government House. He should stop de-marketing Rivers State with his frequent outbursts, which have now become too frequent to be taken seriously, but only succeeds in heating up the polity and scaring investors" the statement concluded.
DLB Media Team
DUMO LULU-BRIGGS CHARGES NIGERIAN YOUTHS
The N-Power graduate employment scheme is one of the capacity building and economic policies of the President Buhari Administration aimed at reducing and possibly eradicating unemployment by meaningfully engaging Nigerian youths.
The N-power program has been on, and has provided veritable avenues for a meaningful engagement of thousands of Nigerian youths in various fields according to their capacities and job preferences. These youths are usually drawn from all the 36 states of the Federation.
Chief Dumo Lulu-Briggs who since the inception of the policy has maintained a culture of always notifying young people and the general public about the program has once again announced to Rivers youths that the N-Power site is now open for graduate employment scheme. He stated that this time, 500,000 participants are needed, and encouraged young people to visit www.npower.gov.ng. with the following REQUIREMENTS:
1.BVN.
2.Degree certificate.
3.NYSC discharge certificate.
4. NYSC  Number.
5. CV
6. Passport  photographs.
7. Active e_mail address.
He reassures Nigerians that this policy of the President Muhammadu Buhari's administration, is effective in reducing redundancy and alleviating poverty. While thanking Mr. President and his cabinet members for this laudable initiative and other lofty achievements recorded within three years of being in office, he advises everyone to spread the news and ensure that the Youths are adequately informed of the development. God bless Nigeria.
DLB Media
6th May, 2018.
'NOT TOO YOUNG TO RUN'
President Muhammadu Buhari must be commended for the courage and visionary inclination he exhibited in signing the bill into law and giving hope to young Nigerian men and women to fully embrace the democratic process and ensure that democracy thrive in Nigeria.
It is a historic statement proclaiming a progressive and robust endorsement on the future participation of youths and young people in the political processes that shape and define the fortunes of their country, beginning with the 2019 general elections.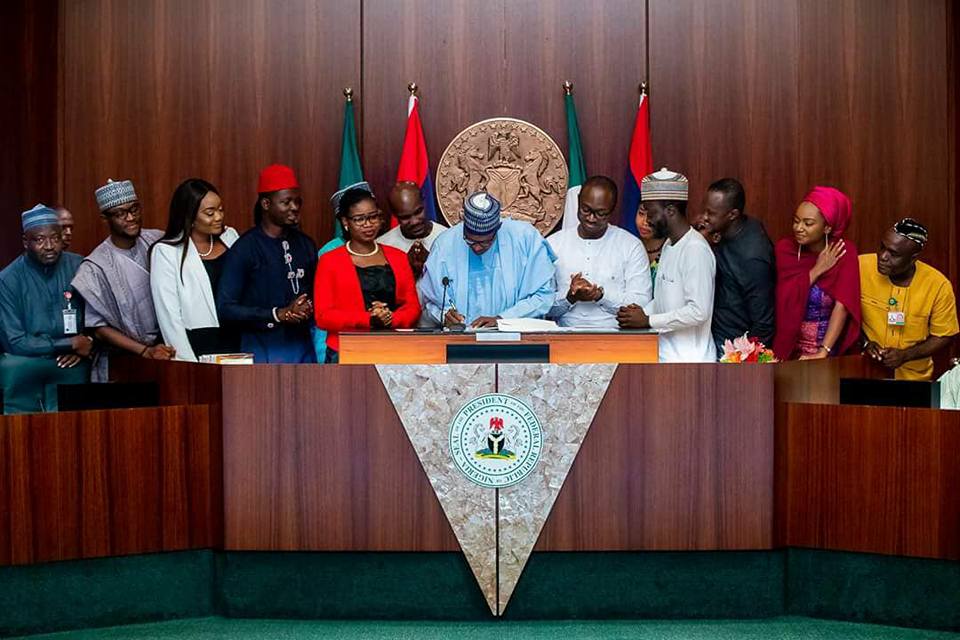 Youths between the ages of 21-35 are estimated to make up more than half of our over 180 million population and the Not Too Young To Run law represents a firm commitment and signals a new era of youth inclusion and participation in our governance.
Nigeria needs the energy and innovation of our young people, which they have displayed so amazingly and successfully in sports, entertainment, the arts, academics, business, technology and other callings, both at home and abroad. The time has come for them to apply same in the political arena. This bill provides the veritable platform for them to be fully engaged and integrated in the democratic struggle and governance. It is incumbent on our youths to register, get their PVCs and move on to the next phase of this journey — which is getting their peers and other qualified persons elected into legislative and executive positions.
Nigerian youths must explore practical ways of getting involved in the processes that determine their future by seeing this new law as a comprehensive and holistic document which they can employ in order to maximise their contributions to the development of the society, as well as position themselves to benefit from the opportunities that abound in their environment.
It is important to note that Youthfulness is a fluid concept, sometimes referring to the state of the mind and while this law fundamentally highlights age limits for participation in the various electoral processes, the very participatory and inclusive nature of its composition also means that the youths can be the engine for national development, especially when placed against the fact that in most countries of the world, the youths are often excluded from governance and critical decision making positions of authority.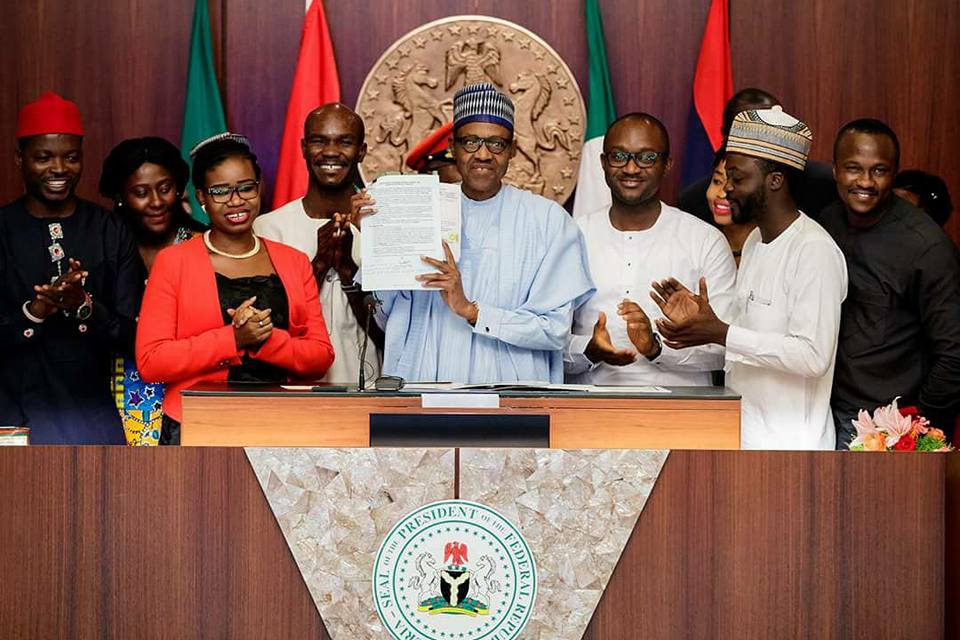 This law would also address the attitude of fear and insecurity, as a result of the violence that has often characterized our politics, which is a major impediment to the contributions of the youths in making the Nigeria political environment better. They should be encouraged to move from the sidelines into the main playing fields; to embrace the philosophy that often, what ought to be can never be for free. This bill should also inspire them to get fully involved as volunteers and join in the socio/political activities of the system, offering their skills and competence to help build and sustain democracy in Nigeria.
The law should also spur our youths to be part of the democratic agenda by belonging to political parties as registered members, engage and embrace the basic civic responsibilities of political participation and begin to see themselves as stakeholders and key players who embrace the value of responsibility as the motivation for aspiration instead of the self-limitating attitude that political participation is meant for a select breed of people.
Finally, the Not too young to run law, will provide a platform for youths to strive to be active participants in the system since power will not be handed over to them on a platter of gold. Nigerian youths are actually the country's greatest resource and it is the intelligence, talents and energy of the youth that will help develop our dear country.
~ Dumo Lulu-Briggs