Beloved brothers and sisters of the All Progressives Congress, Rivers State, I greet you with mixed feelings, as I write these lines to accordingly Express a hard decision.
Yes, hard decision because I formally joined you in April last year and you received me with warmth and love. You made me feel at home, and we worked hard as a family to reposition the party and stabilize our leader, Rt. Hon. Chibuike Rotimi Amaechi, who was then under tremendous pressure. We quickly rolled up our sleeves and labored behind our leader and with you.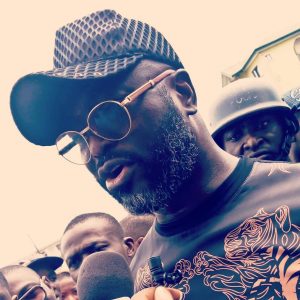 Inspired by the leader's claim to equity, justice, and fair-play we inconvenienced ourselves to ensure success and our beloved All Progressives Congress became bigger and stronger. The claim by the leader that Rivers State should be governed at this time by someone of riverine extraction was believed to be a sincere and patriotic position. Hence we encouraged the membership to follow wholeheartedly.
For those who know Dumo Lulu Briggs intimately, I am an unrepentant team player who puts group interest over self. We didn't walk the streets because we were idle, we were not insulted because we were hated; instead, we did because sacrifices were required to liberate our state.
Our loyalty to the leader and party was total as is necessary for Party Democracy to thrive. As you all know, the principles of loyalty and fidelity demand justice for all. "To lead and we follow" must always bear the supposition of truth, equity, and justice.
We need to create a Rivers State of expanding opportunities and citizen responsibility. A State growing in diversity and in the bonds of love and ONENESS. Therefore, nothing must be allowed to threaten our sense of a common future.
The facts are known, we took steps to protect the party from sliding into a personal estate, if the PDP in Rivers State is owned by a strong man and our leader in the APC by default becomes a feudal lord, then our state is doomed. I have nothing personal to lose or gain, but we have all to lose if in a democracy we allow the aberration of overlords, hence my decision. While we were together I enjoyed your comradeship and so find it hard to leave, yet, men of conscience would when necessary overlook personal sentiments and emotions.
I am 100% Rivers just as you and so I trust that we shall keep our friendship and possibly realign if and when we feel the need. I bear no grudge or malice and I implore that you take none toward me, what is obvious is that I have to continue my quest to help liberate our state by advancing my vision on another platform.
I take from the experience valuable lessons, and from you, I took warm memories. I pray that God keeps us healthy and able to rescue Rivers State and elect a governor who will give Rivers people quality leadership and service.
Once again, I reiterate that it is about Rivers people and my doors are open, praying that we find ourselves in ONE ACCORD.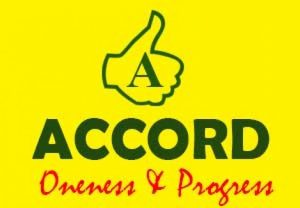 God bless us all.
I am ceaselessly yours,
Chief Dumo Lulu-Briggs