"When men are cast down, then thou shalt say, There is lifting up; and he shall save the humble person." – Job 22:29
The unfathomable mystery of God replays as this Rivers born philanthropist constantly makes the list of the persons considered by the shepherds of God to render divine service on the occasions of thanksgiving and communion with our Father in heaven.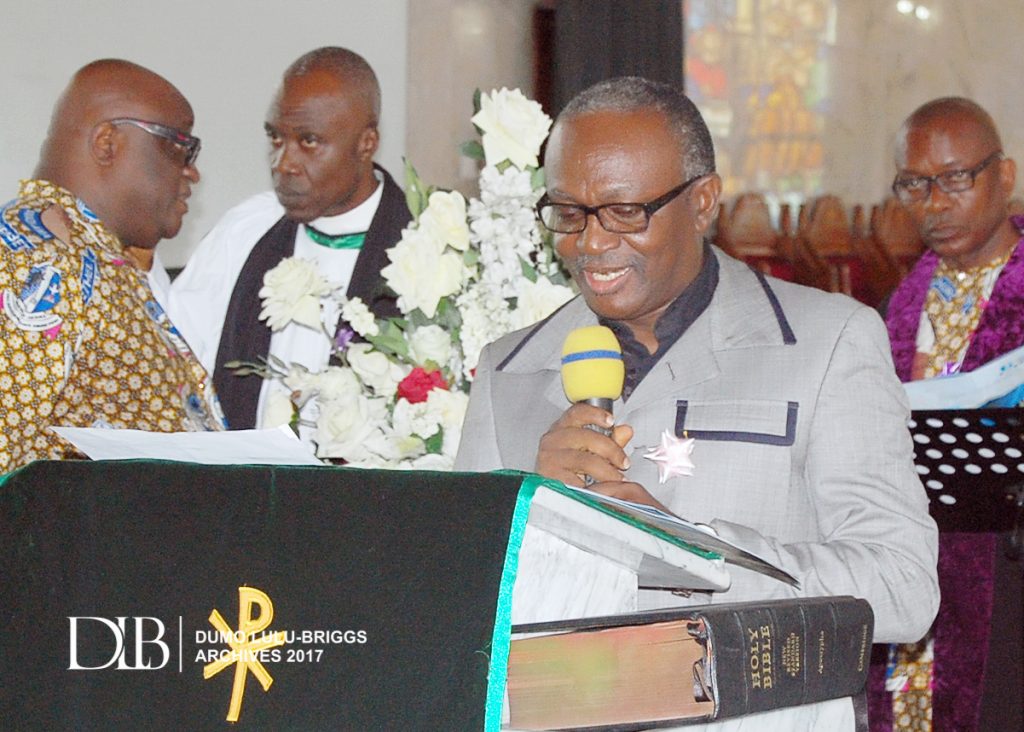 Does this regular occurrence come by happenstance or by coincidence? No it does not. We can indeed explain this mystery with the notion that a good man always has a meeting point with God. Beware! The Holy temple of God is saturated with a high degree of positive energy from the celestial plane, and by this powerful energy are men of goodwill drawn to the brotherhood and sisterhood of Christ for the fulfillment of God's divine assignments.
By this constant spiritual selection, we are being told unequivocally, that the Almighty God has elected Chief Dumo Lulu-Briggs as His special child; one that is destined to serve him by upholding His precepts and putting smiles on the faces of all men, especially the downtrodden.
Represented by his respectable political associates, led by Hon. Iyke Oji, Chief Lulu Briggs embraced the call to Divine service, and worshipped with the brethren of AMADI-AMA community. In good faith he tendered before God a part of his yields symbolizing his selfless sacrifice and thanksgiving to the Creator of all things and giver of life.
Chief Dumo Lulu-Briggs professes the belief that by giving back to God and sharing with men, one is sure to receive bountifully. He therefore encourages all to imbibe the spirit of charity, grow the habit of empathy, nurture the strength of patriotism and never reject the call to serve the Almighty God.
It was a Harvest of lifting up and indeed, our souls were lifted up.
Thanks be to the God of Harvest forever and ever. Amen!
DLB MEDIA
19th November 2017